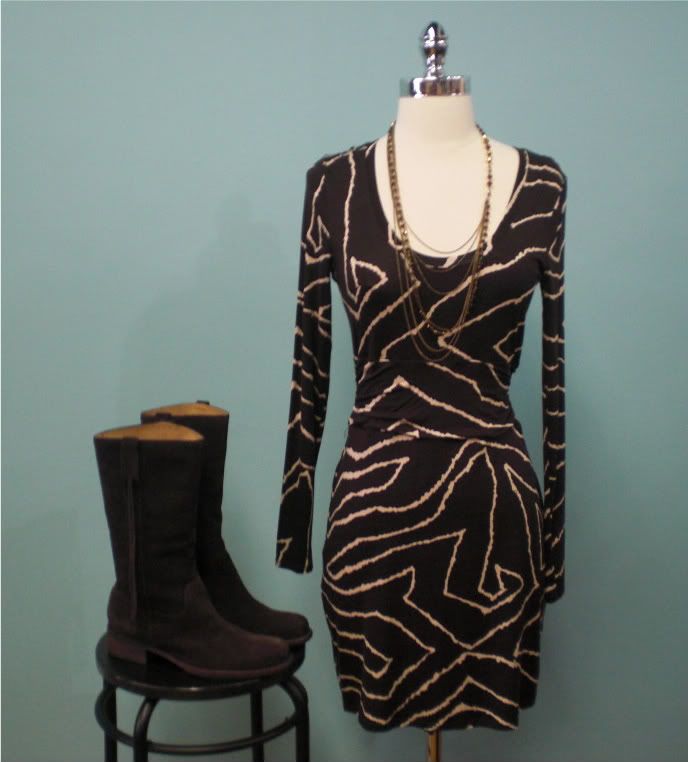 This week's outfit combines a cozy printed Three Dots dress with a pair of suede Daniblack boots. You can easily pair the dress with a blazer and heels for the office. As the seasons change opt for a denim jacket to top off the dress. The boots feature tassle detailing and can be paired with anything from jeans to skirts and tights. These pieces provide countless ways to be incorporated into your wardrobe and should become a staple in your closet.
Three Dots dress$38.95
Daniblack suede boots $55.95
Necklace $35.95
Grand total: $130.85
These pieces can be found at Current's Alexandria location.