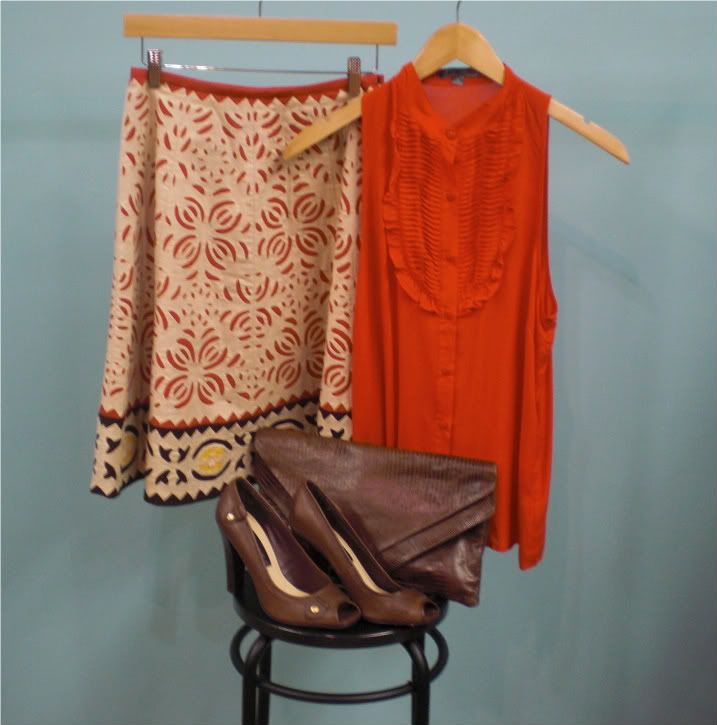 This week's unseasonably warm weather is the perfect excuse to wear your favorite peep toe pumps one last time. Pair your pumps with lightweight pieces in fall appropriate hues. This Lafayette 148 skirt has great cut-out detailing and can easily be worn in a couple months with wool sweaters and dark tights. Opt for an over sized leather clutch as a chic alternative to your standby purse.


Current Boutique is excited to announce a collaboration with Danielle Sigwalt and her blog, Fresh Quince. Each week she will be highlighting some great pieces from our Arlington store in her "What to Wear Wednesday" feature. Fresh Quince is a green design blog and you can check out Danielle's great picks for this week here.

Layfayette 148 skirt $37.95
Forever 21 blouse $10.95
Vintage clutch $57.50
Steve Madden pumps $28.95

Grand total: $135.35

These pieces can be found at Current's Alexandria location.