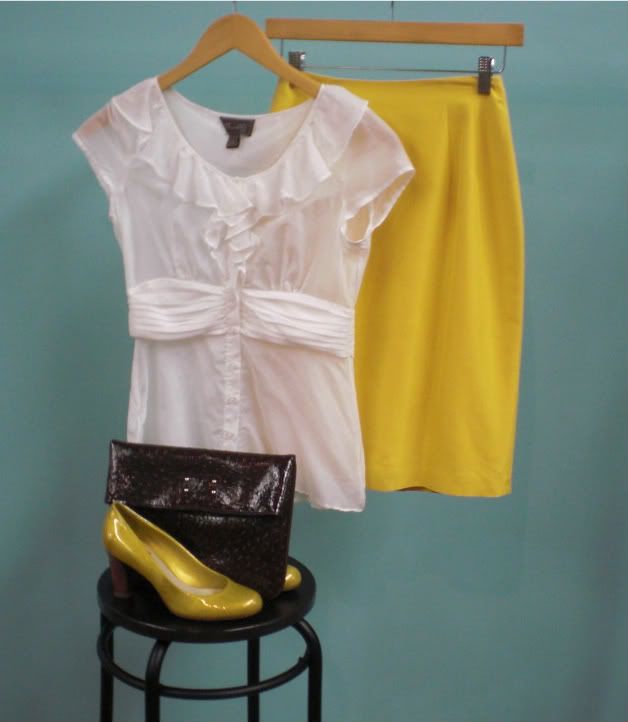 This week's outfit combines whites and silk which are some of summer's essential items for your wardrobe. The Trulli white blouse is airy and has great detailing and the Ellen Tracy skirt comes in a rich mustard hue. This outfit is perfect to transition from day to night. At the office add a cardigan or shrunken blazer and for dinner add a pair of chandelier earrings, strappy sandals, and the gorgeous ostrich clutch.

Trulli blouse $28.95
Ellen Tracy skirt $54.95
Liz Claiborne pumps $25.95
Nordstrom clutch $34.95

Grand total: $144.80


These pieces can be found at Current's Alexandria location.