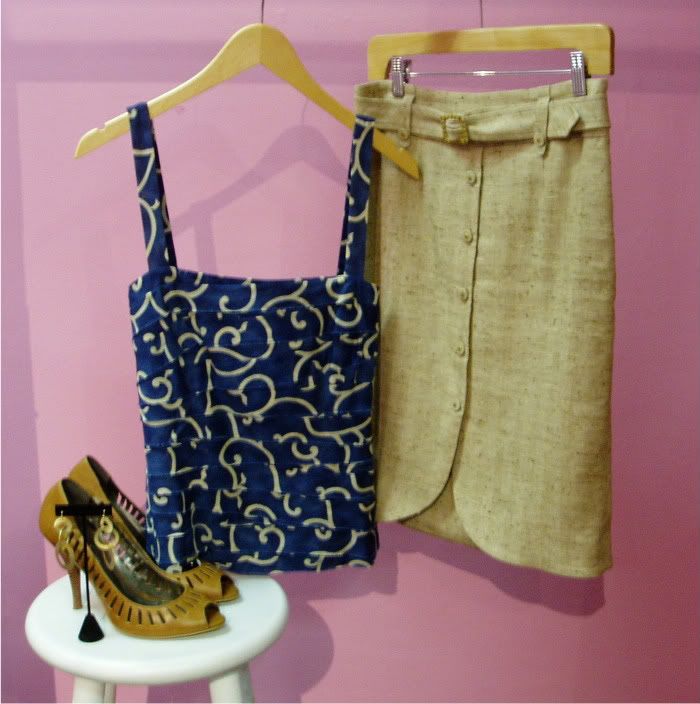 This week's outfit features a summer classic: linen. The gorgeous Rebecca Taylor skirt has great touches, like a belt and buttons to set it apart from basic skirts. Paired with a lightweight Ralph Lauren tank in a gorgeous navy hue and topped off with some tan heels you'll be set for another day at the office!

Rebecca Taylor skirt $65.95
Ralph Lauren tank $36.95
Jessica Simpson heels $26.95
Gold tone earrings $19.95

Grand total: $149.80
These pieces can be found at Current's Arlington location.